The long-time lawyer of Ross Lyon says the experienced AFL coach would be a good fit for Essendon but is "pretty happy" working in the business and media world.
John Gdanski, also a friend and confidant of Lyon, said Lyon had the required philosophy to toughen the Bombers' list.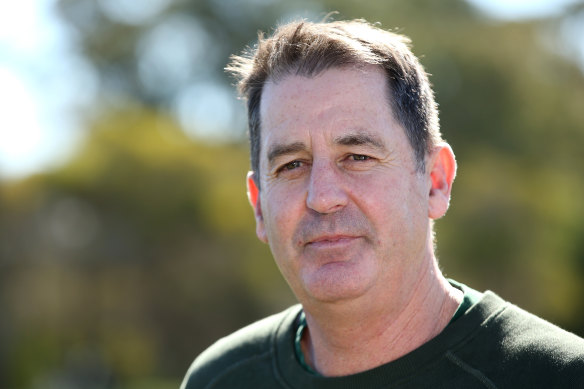 "I don't know whether he will or he won't [be in the running] but he has the right attributes. They [Essendon] are undisciplined and lack defensive attributes," he said.
Gdanski said Lyon, 55, would be able to handle the various riven Essendon factions, coming on a day when chief executive Xavier Campbell departed the club.
"Easily. But I don't think he'll take it [the job] as he's pretty happy where he is," he said.
The Bombers are expected to reach out to Lyon, arguably the best qualified of available senior coaches on the market – should he be interested.
President David Barham, who is leading the coaching hunt along with football department boss Josh Mahoney, has made it clear the Bombers are chasing an experienced coach. Lyon had 13 combined seasons with St Kilda and Fremantle, reaching four grand finals, including the drawn epic of 2010.
Lyon was renowned for his clear game plan and strong defensive philosophy, a major weakness for the Bombers, who regularly were unable to defend the field. They leaked goals from opposition coast-to-coast runs, or rebounds from half-back. They also had major issues locking the ball inside attacking 50.