The International Cricket Council (ICC) has rated the Rawalpindi pitch "below average" after Australia and Pakistan's dull draw in the first Test.
After stinging criticism in the wake of the match, in which 14 wickets fall across five days, the ICC has published its findings.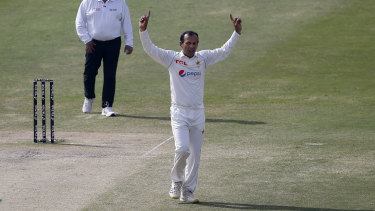 Cricket's governing body gives each Test pitch a rating after every match and all eyes were on what this rating would be. The Australians, who took four wickets from 239 overs, have said they did not think it offered a fair contest between bat and ball.
While it was not as harsh as the "poor" pitch rating for the MCG Ashes Test in 2017, the Rawalpindi Cricket Stadium has been slapped with one demerit point and a "below average" rating – the third worst possible.
There are six different ratings: very good, good, average, below average, poor and unfit.
Any venue that accumulates five demerit points across a five-year window is suspended from hosting international matches for a year.
ICC match referee Ranjan Madugalle was the individual who determined the "below average" rating.
In a statement, Madugalle said: "The character of the pitch hardly changed over the course of five days and that there has been no deterioration apart from the bounce getting slightly lower. The pitch did not have a great deal of pace and bounce in it for the seamers nor assisted the spinners as the match progressed. In my view this does not represent an even contest between bat and ball.
"Therefore, in keeping with the ICC guidelines, I rate this pitch as below average."