"Knowing the recovery process – and let's say its six to nine months – that gets me back around that February-to-April mark," Cooper said.
"And you know so in terms of setting goals and stuff like that, the World Cup fits in that time frame. I am not saying, 'I am just targeting that', but what I am doing is targeting a way of life and a lifestyle that will allow me to be in a place to be available for selection for that [World Cup], and be in a space physically and mentally where if I am selected I know I will be able to play my part in that role."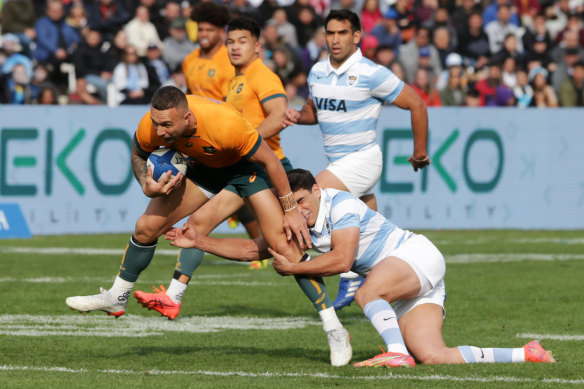 Cooper has had to exercise patience in the opening weeks of his rehabilitation, however, having been told to let the injured tendon heal.
"It's probably the hardest part of the injury process is the part where you have to sit still," he said.
Asked if he was concerned about his age being a factor that might slow his recovery, or limit his athleticism upon return, Cooper said a six-to-nine month period of re-building his body – minus the wear and tear of weekly collisions – would be a great opportunity.
"My ceiling now is a whole lot higher than what it used to be. Although I am a bit older, the way I live my life is a whole lot better than what I have in the past," he said.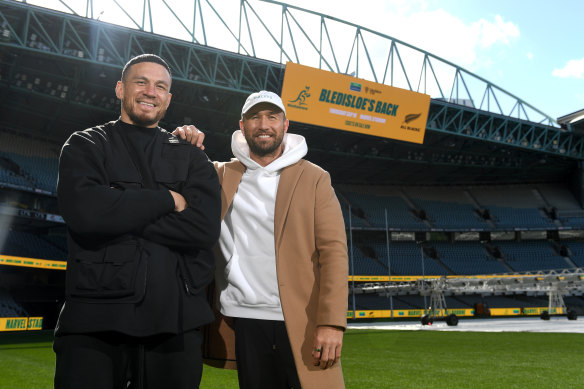 A hassle-free Cooper return would be welcomed by Wallabies coach Dave Rennie, given the position is developing into a splitting headache. James O'Connor, the man who replaced Cooper in the No.10 jersey last Test, has been dropped and Bernard Foley recalled to the Wallabies squad.
Cooper backed O'Connor to return and said he believes his long-time teammate has been hampered by a knee ligament injury. He said his time outside the squad could be a blessing in disguise, with time to get his body right.
Loading
"We have had good conversations and what we talked about was 'you just have to do the amount of work to get that knee back to a place where … we know you can play rugby, we all know you're a great rugby player … but being in the best possible shape you can be as an athlete, that's where you need to be so whenever you're selected, you're not going out there trying to pull something out'," Cooper said.
Watch every match of The Rugby Championship on the Home of Rugby, Stan Sport.