The club said at the time that it had withdrawn the contract and would put off discussion around potentially making a new contract offer until the end of the year.
While there was a frustration with De Goey at the club at the time and a strong push to part ways with him, those sentiments have ameliorated in the intervening months and now there is a greater appetite at the Magpies to seek to re-sign De Goey.
Senior coach Craig McRae and numerous senior players, including Brayden Maynard, have spoken warmly of De Goey and their desire to see him remain at the club.
St Kilda's consideration of De Goey comes as Lethlean prepares to move from head of football to the CEO's role and on Wednesday he confirmed that former North Melbourne CEO Carl Dilena will join the Saints as their new chief operating officer.
Lethlean said Dilena's appointment would provide valuable support for him as a first-time CEO.
"Carl has broad industry experience. He is an important addition for us as we continue to draw down our debt to focus on football," Lethlean said.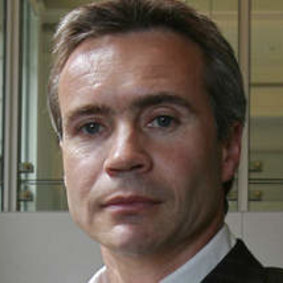 "Additionally we have a new business in the Danny Frawley Centre and a new CEO, being me.
"I am giving up a portfolio of football plus strategy, operations and legal so that requires senior operators to lead it and as a first-time CEO it's important to have that support from Carl as well."
Dilena will take over as COO and have finance operations, strategy and IT under his control while David Rath will become head of football performance and James Gallagher head of list and talent management.
Dilena stood down as CEO of North Melbourne in 2019 after six years in the job, a period in which he had overseen the club eradicate its debt. He had been on the North board for five years before becoming the CEO.
Loading
He left North amid a period of sweeping changes to all leadership positions at the club under former chairman Ben Buckley. Within months the club changed its CEO, football manager, senior coach and list manager.
Dilena has a solid football understanding, having also been a senior player for Fitzroy and North Melbourne.
Keep up to date with the best AFL coverage in the country. Sign up for the Real Footy newsletter.